Coal Handling
At a typical coal-fired power plant, the coal from the mine is delivered to the plant in large trucks or rail cars and dumped into the run-of-mine (ROM) hopper.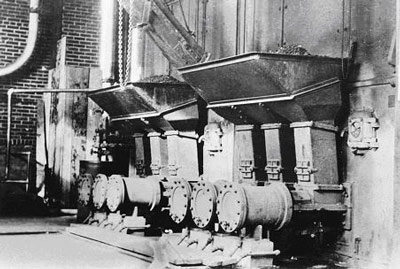 Once at the plant, the coal is fed through a primary crusher and conveyed to a coal storage building.
The coal storage building is used to "blend" coal from different parts of the mine to make it more consistent for burning.
At the coal storage building, the coal is crushed again before being conveyed to smaller coal storage bunkers in the power plant.
From there, the coal is fed to the pulverizers, where it is ground into a fine powder, which is then burned in the boiler.
---