Edmonton Power Historical Foundation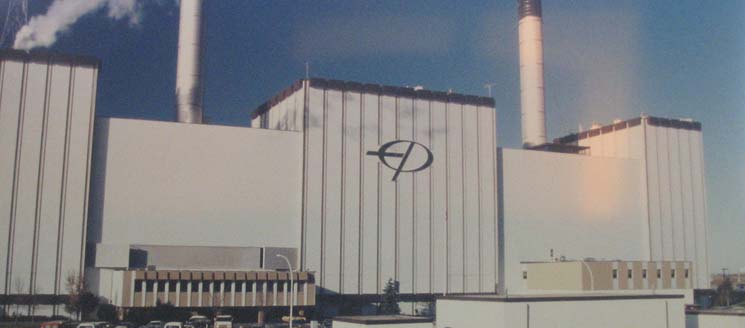 ---
The EPHF Museum is on the Leduc West Antique Society grounds and stores all our artifacts and items. Come check it all out in person. We have fun games for the kids, and provide an educational experience for all.
Directions
The museum is located 5 miles west of Leduc on highway 39 and 1/2 mile north on range road 260 (Cohne Dale Road).
---
Contact
In addition to the  dates posted at the bottom of the page, we are open to groups by appointment.
If you wish to arrange a tour please contact us via our contact form, at the postal mailing address or by phone (780) 471-4285.
Mailing address:
P.O. Box 31121 RPO Namao
Edmonton, Alberta, Canada
T5Z 3P3
Our mission:
Edmonton Power Historical Foundation is a non-profit society dedicated to preserving the history of electric power in the City of Edmonton and the Province of Alberta, for the education and entertainment of current and future generations, by collecting, restoring and displaying related artifacts and documents.
History Book
For more information or to order a copy of Candles to Kilowatts, The Story of Edmonton's Power Company, please provide your e-mail address and phone number using the contact form below.
Privacy Statement:
We respect your right to privacy. Your e-mail address and any other information that you provide, will be kept strictly confidential and will never be shared with any third party or outside entity. Any information collected will be discarded once the relevant issue is resolved.
We do not send unsolicited e-mail (spam), although we may maintain a mailing list for announcements and newsworthy items. Additions to our mailing list are not done automatically but at the request of the user. Removal from our mailing lists is done promptly at the request of the user. A single subsequent message will be sent to confirm the removal.
We do not use cookies on this system, other than as required for the proper display of the site information. All cookies are set to expire at the end of your session. We do not collect and use demographic or statistical information from or about visitors to this site, other than the standard statistical information collected by our site host. This includes general aggregate information such as number of hits on each page, traffic by time of day and day of week and type of browser used. We do not sell or otherwise market any information collected. This information is only used internally to evaluate the effectiveness of our website.
We do not link to banner advertising, nor will any pages on our site activate any unwanted pop-up windows or browser ads. We find that extremely annoying when we're surfing the Internet, as well.
If you have any questions, comments or concerns regarding this Privacy Statement, please contact us using the form below. Input and feedback are always welcome.
---