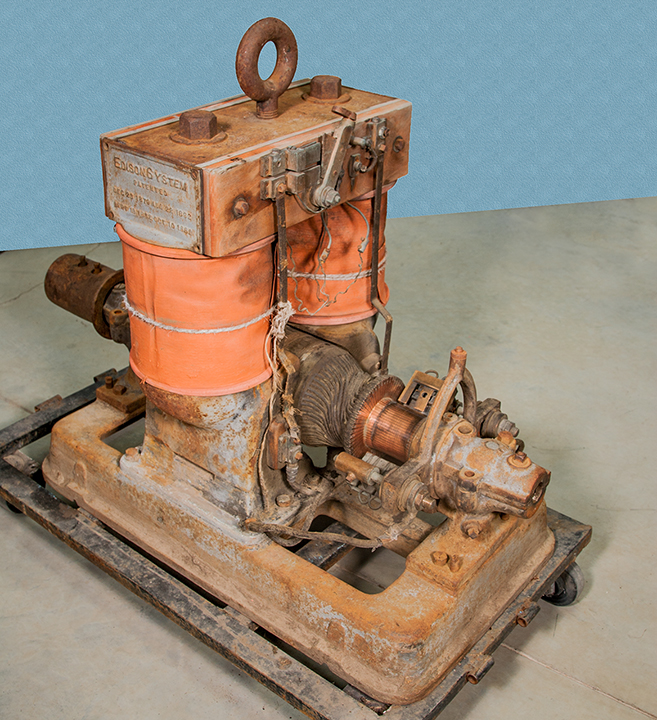 Edison Dynamo
Tuesday, June 02, 2015
Edison General Electric Co. Schenectady Works Dynamo No. 803, Rated at 6 Kilo Watts, 125 Volts D.C. 
This Bipolar Dynamo (direct current generator)  arrived at the museum in October 2014, from Grand Forks B.C.
Author: ephf
Edmonton Power Historical Foundation is a non-profit society dedicated to preserving the history of electric power in the City of Edmonton and the Province of Alberta, for the education and entertainment of current and future generations.
---