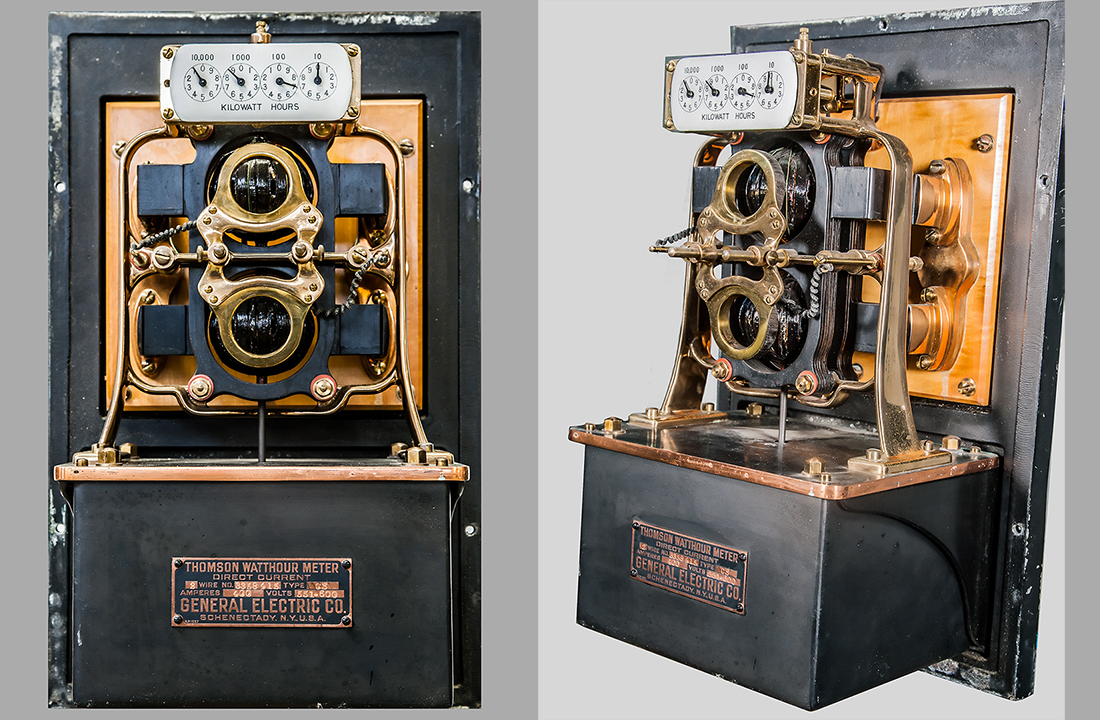 Thomson Direct Current Watthour Meter
General Electric Co.
Sunday, June 21, 2015
This Watthour Meter was originally used to measure direct current energy at the Canmore Coal Mine, prior to shutting down in 1979.  It was added to the EPHF Museum collection in October 2014. 
Thompson Watthour Meter
General Electric Co.
Direct Current
2 Wire,  No. 3358415,  Type CS
Amperes 400,  Volts 551 - 600
Schenectady, N.Y., U.S.A.
Premium Finish
Author: ephf
Edmonton Power Historical Foundation is a non-profit society dedicated to preserving the history of electric power in the City of Edmonton and the Province of Alberta, for the education and entertainment of current and future generations.
---