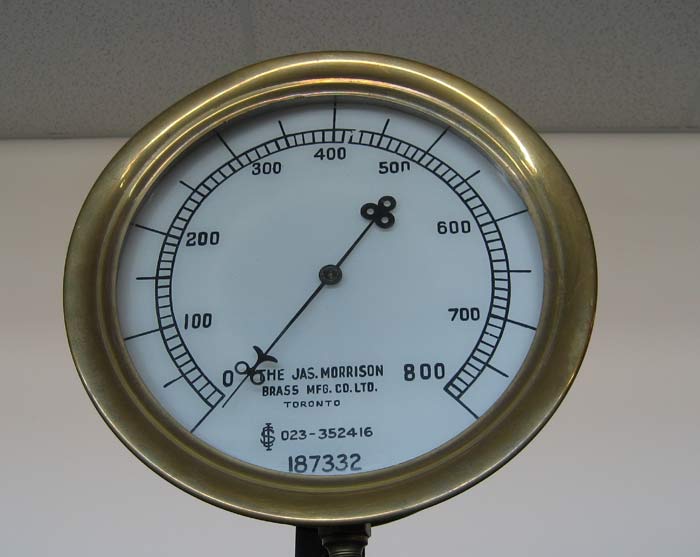 Boiler Pressure Gauge
1932
Friday, January 31, 2014
The Boiler Pressure Gauge indicated the steam pressure within the boiler drum. The gauge was located 15 feet above the operating floor and clearly visible from the firing aisle.
Manufacturer: The JAS Morgan Brass Manufacturing Company Ltd.
Type: Bourden Tube
Working Pressure: 400 psi
Range: 0 to 800 psi
Note: The gauge had a light in the back to make it easy to read in the dark boiler room.
It was normal for the gauge to have a brass trim up until World War II.
Author: ephf
Edmonton Power Historical Foundation is a non-profit society dedicated to preserving the history of electric power in the City of Edmonton and the Province of Alberta, for the education and entertainment of current and future generations.
---