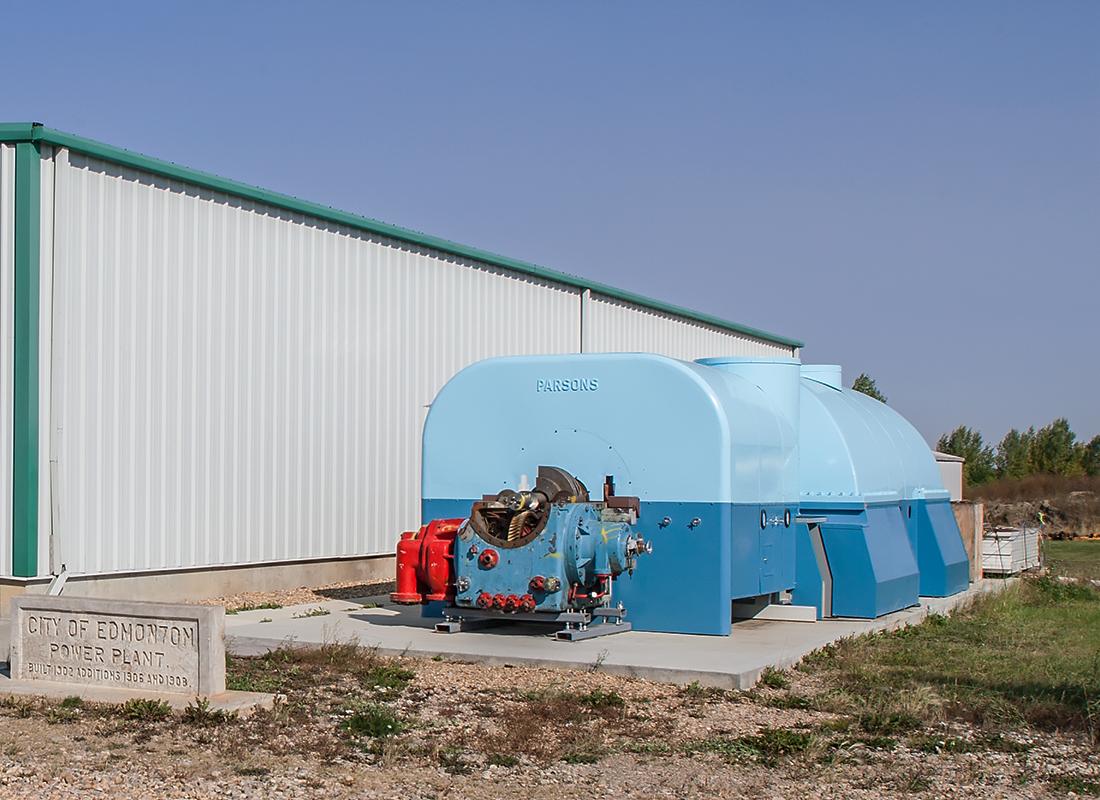 Parsons Turbine
Steam Turbine
Monday, December 23, 2013
In Sept of 2010 with EPCOR's help we saved some of #10 Turbine
Thanks to Hazco, the demolition team  We saved:
The Turbine Bearing Block,
HP Casing & Rotor and the LP Rotor
Dec -   Items were moved to the   Low Pressure Plant
Feb -      Rotor Flanges Separated
Apr -   Stands Fabricated
Jun -   Concrete Pad Poured
Jul -     Items Moved to Museum
Rossdale had 7 C. A. Parsons steam powered turbine generators.
In 1927 a 10,000 kilowatt Parsons turbine generator was installed
A 15,000 kilowatt Parsons turbine was installed in 1939.
a the second 15,000 kW unit in 1944.
Two (2) 30,000 kW Parsons units were installed in 1949 and 1953 respectively.
Two (2) 75,000 kW Parsons units were installed in 1963 and 1966 respectively.
Charles A Parsons was the inventor of the multi stage reaction turbine in 1884
In 1927 a 10,000 kilowatt Parsons Turbine generator was installed in Rossdale
This was the largest Parsons generator in the world to run at 3600 rpm
Sir Charles and Lady Parsons travelled from England to Edmonton to commission the unit.
Author: ephf
Edmonton Power Historical Foundation is a non-profit society dedicated to preserving the history of electric power in the City of Edmonton and the Province of Alberta, for the education and entertainment of current and future generations.
---