Water Level Gauge
1932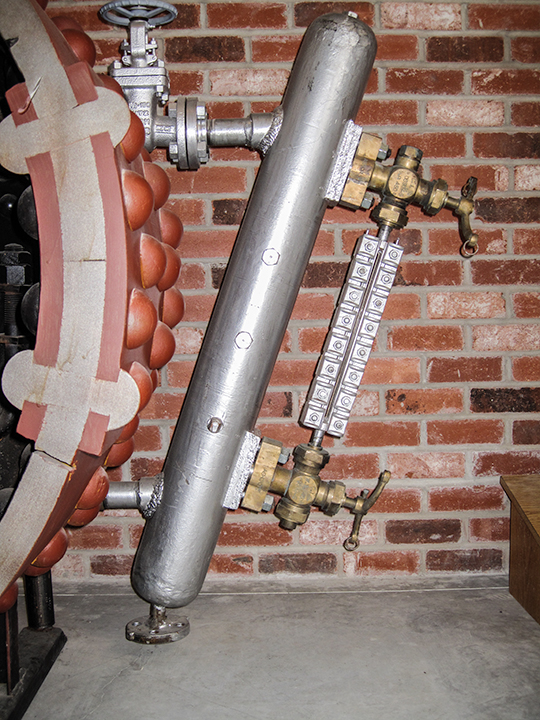 The Water Level Gauge displays the level of water within a boiler.
 The level can be seen in the centre glass on the gauge, which is also known as the gauge glass.
The gauge is made from a thin strip of mica, which is less than 1/32 of an inch thick. It is held in place with steel clamps.
The strip of mica holds steam and water at 425 pounds of pressure.
Manufacturer: Micasight
Type: Flat Clamp
Active pressure: 425 psi
Mica thickness: 0.035 in (0.5 mm)
Range: 10 inches
Temperature: 500º F
---