Condenser
Once the steam has passed through the turbine, it enters the condenser where it is cooled until it condenses back into liquid water.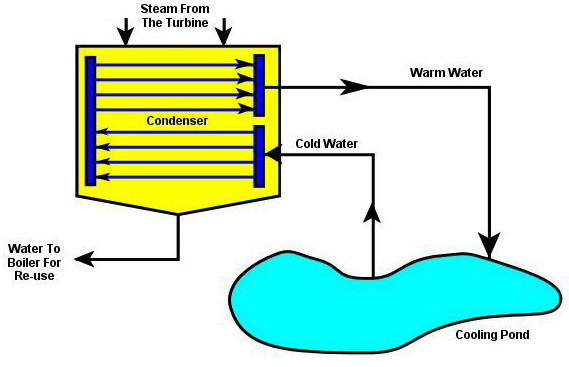 This is done by passing the wet steam around thousands of small cold water tubes. The cold water is usually supplied from a nearby lake or river, or from a cooling tower.
The condensed steam is collected at the bottom of the condenser and returned to the boiler using feedwater pumps, to begin the water-to-steam, steam-to-water cycle again.
---