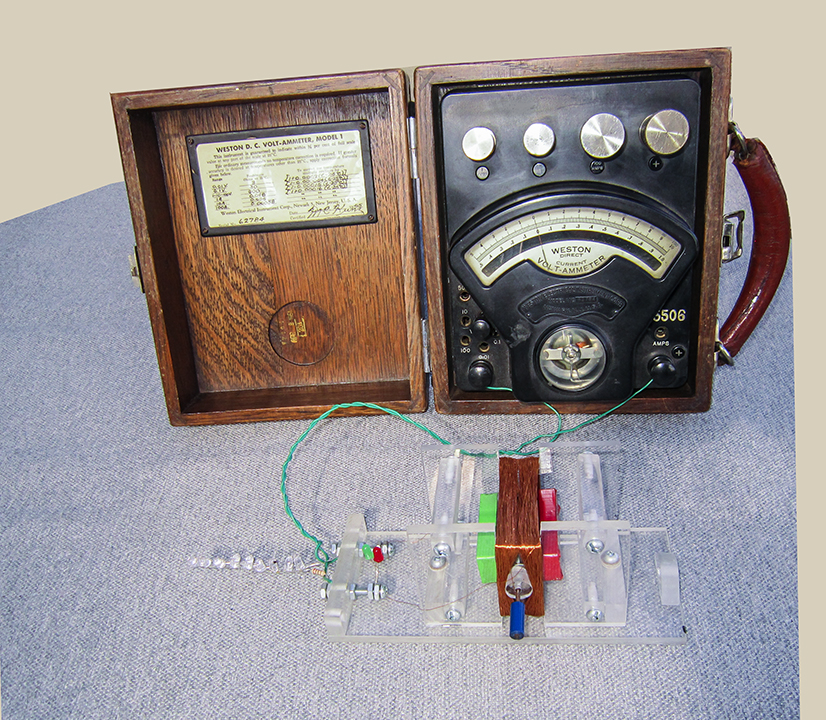 Interactive Model A.C. Generator & Weston Meter
Monday, December 15, 2014
An interactive model A.C. generator connected to a Weston model 1 D.C. volt-ammeter and a string of leds.
The alternator has a stator coil, and a rotor which consists of two permanent magnets mounted to an axel fitted with a knob. 
Author: ephf
Edmonton Power Historical Foundation is a non-profit society dedicated to preserving the history of electric power in the City of Edmonton and the Province of Alberta, for the education and entertainment of current and future generations.
---