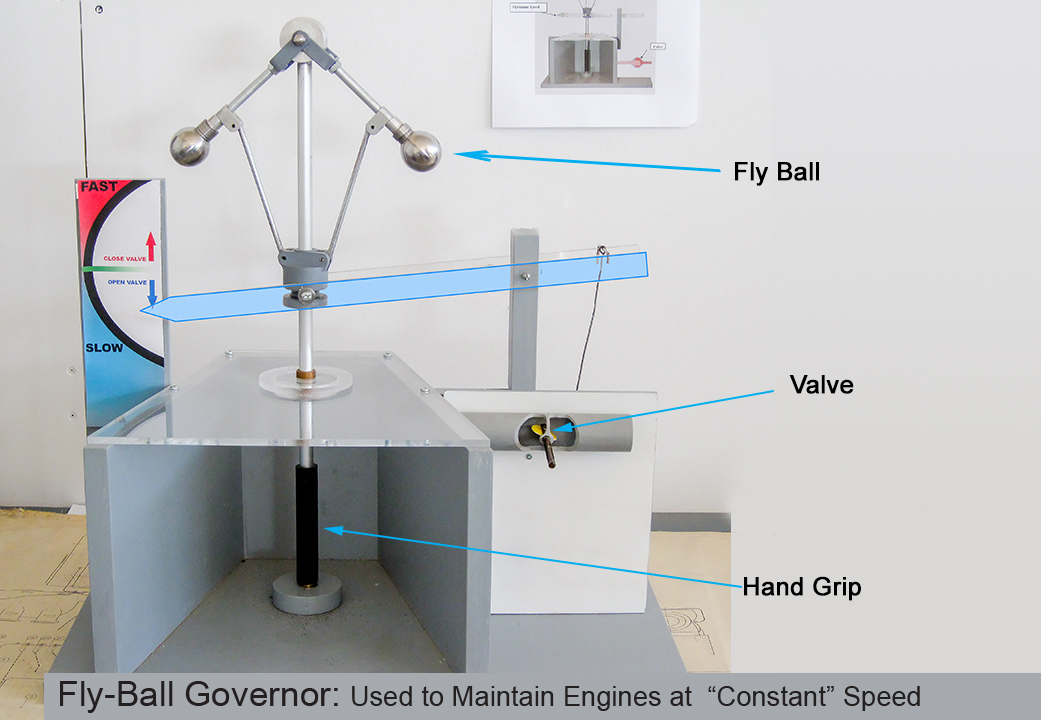 Flyball Governor Interactive Display
Governor
Monday, December 01, 2014
Flyball Governors are used to maintain Engines or Turbines at a ``constant`` speed.
The faster the shaft is turned the farther out the balls will swing. Do to centrifugal force.
This motion is transmitted through linkage to close a valve supplying Steam or Fuel to an engine.
Author: ephf
Edmonton Power Historical Foundation is a non-profit society dedicated to preserving the history of electric power in the City of Edmonton and the Province of Alberta, for the education and entertainment of current and future generations.
---