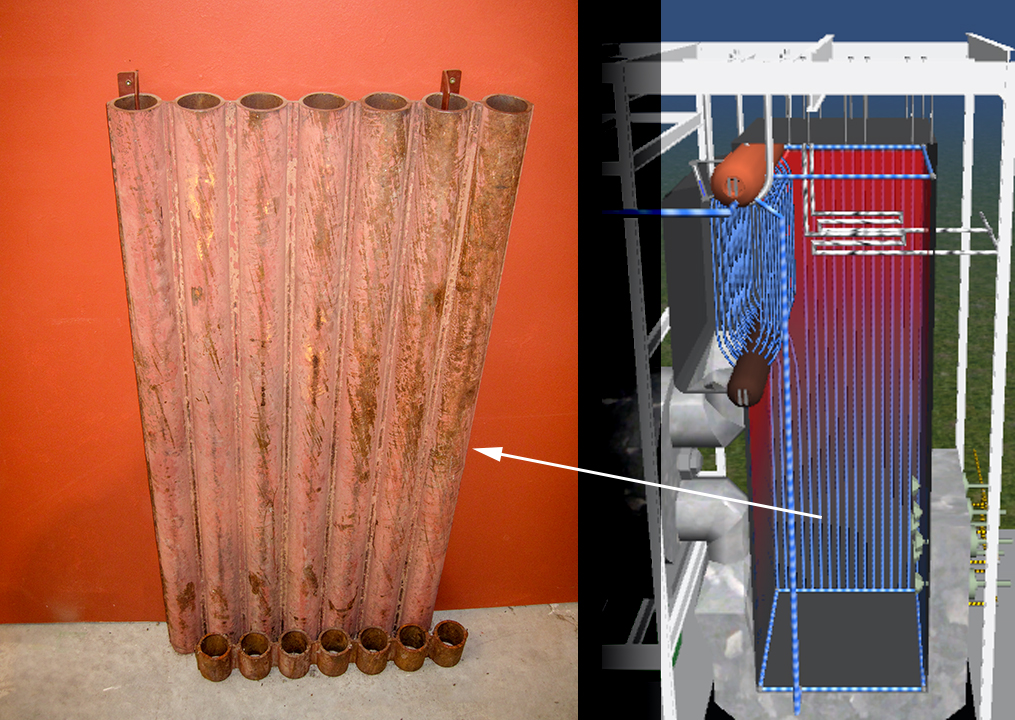 Boiler Wall Tubes Circa 1970s
Section of boiler wall from Clover Bar
Saturday, August 09, 2014
Section of furnace wall tubes this type is known as a
 membrane wall as the furnace is pressurized
Manufacturer              Babcock and Wilcox
Specifications:                          Radiant Boiler
Heating Surface:                         79,778 sq.ft.
Pressure                   2100 psi
ADD PHOTO??
Section of CB No. 4 boiler wall being cut out 2007 Jan 19
Author: ephf
Edmonton Power Historical Foundation is a non-profit society dedicated to preserving the history of electric power in the City of Edmonton and the Province of Alberta, for the education and entertainment of current and future generations.
---