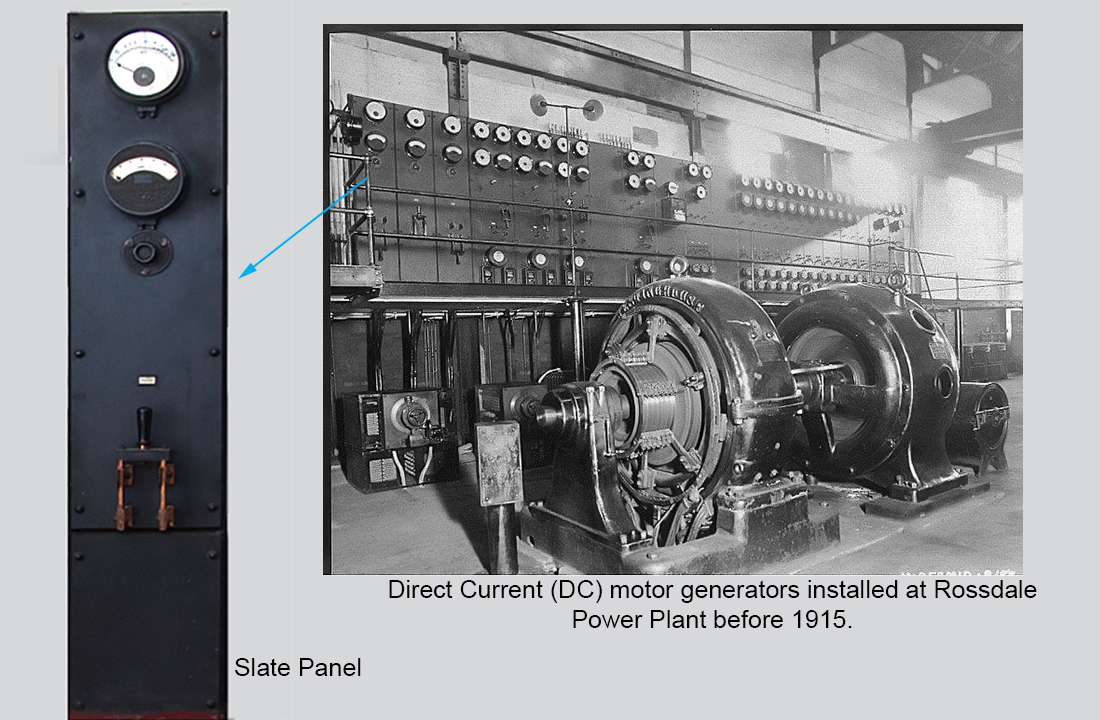 Slate Electrical Panel
1902 - 1930
Monday, March 10, 2014
The panel pictured on the left is from one of the Direct Current (DC) motor generators installed at Rossdale Power Plant before 1915.
In the 1960s it was used to control DC power from a motor generator set, which was a back up for the generator exciters in the low pressure (LP) plant.
Author: ephf
Edmonton Power Historical Foundation is a non-profit society dedicated to preserving the history of electric power in the City of Edmonton and the Province of Alberta, for the education and entertainment of current and future generations.
---