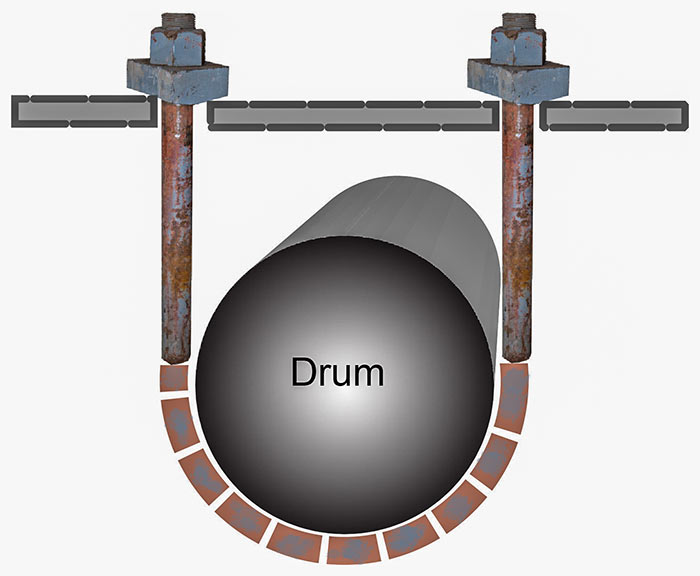 Steam Drum Suspension
Wednesday, September 18, 2013
The steam boilers used in power plants can weigh several hundred tonnes.
When a flame is inserted into the boiler furnace, the temperature of the boiler increases by several hundred degrees, thereby increasing the size of the boiler by as much as 3 inches (75 mm).
To allow for this expansion, most modern utility boilers are suspended from the top so they can expand downward.
Pictured here is a section of U-bolt. Four U-bolts are used to suspend the steam drum at the Clover Bar Power Plant.
Author: ephf
Edmonton Power Historical Foundation is a non-profit society dedicated to preserving the history of electric power in the City of Edmonton and the Province of Alberta, for the education and entertainment of current and future generations.
---