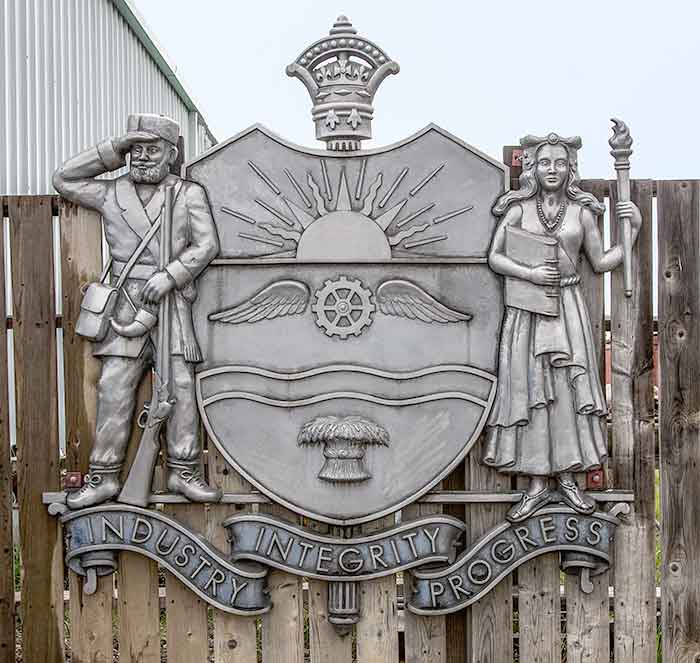 City of Edmonton Crest
Installed 1965
Wednesday, February 19, 2014
This crest was installed on the west wall of the Rossdale Generating Station in 1966.
Upon completion of the last unit, # 10 the station was rated at 405MW.
It remained there until 1997 when the name was changed from Edmonton Power to EPCOR.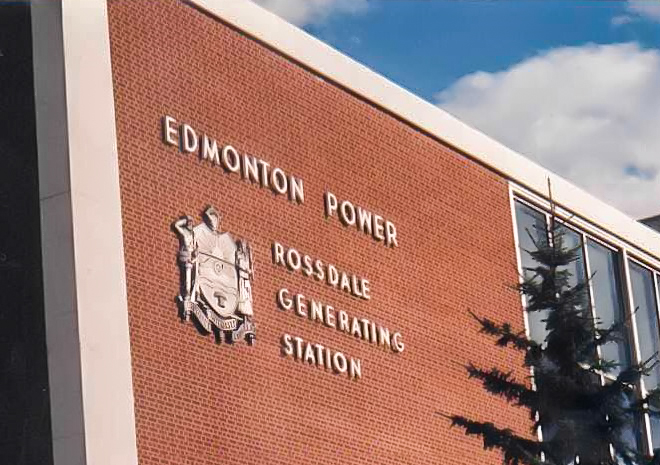 Author: ephf
Edmonton Power Historical Foundation is a non-profit society dedicated to preserving the history of electric power in the City of Edmonton and the Province of Alberta, for the education and entertainment of current and future generations.
---