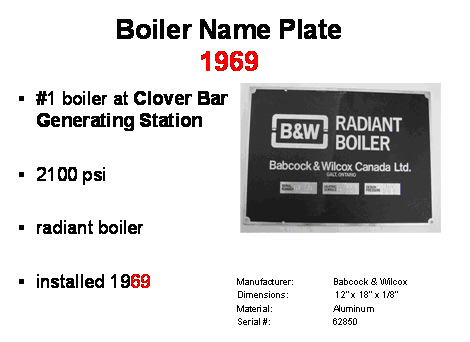 Boiler Nameplate
1969
Wednesday, September 11, 2013
This nameplate  was on the #1 boiler at the Clover Bar Generating Station, which was installed in 1969. The boiler was a 2100 psi Radiant Boiler.
Manufacturer: Babcock & Wilcox
Dimensions: 12" x 18" x 1/8"
Material: Aluminum
Serial #: 62850
Author: ephf
Edmonton Power Historical Foundation is a non-profit society dedicated to preserving the history of electric power in the City of Edmonton and the Province of Alberta, for the education and entertainment of current and future generations.
---