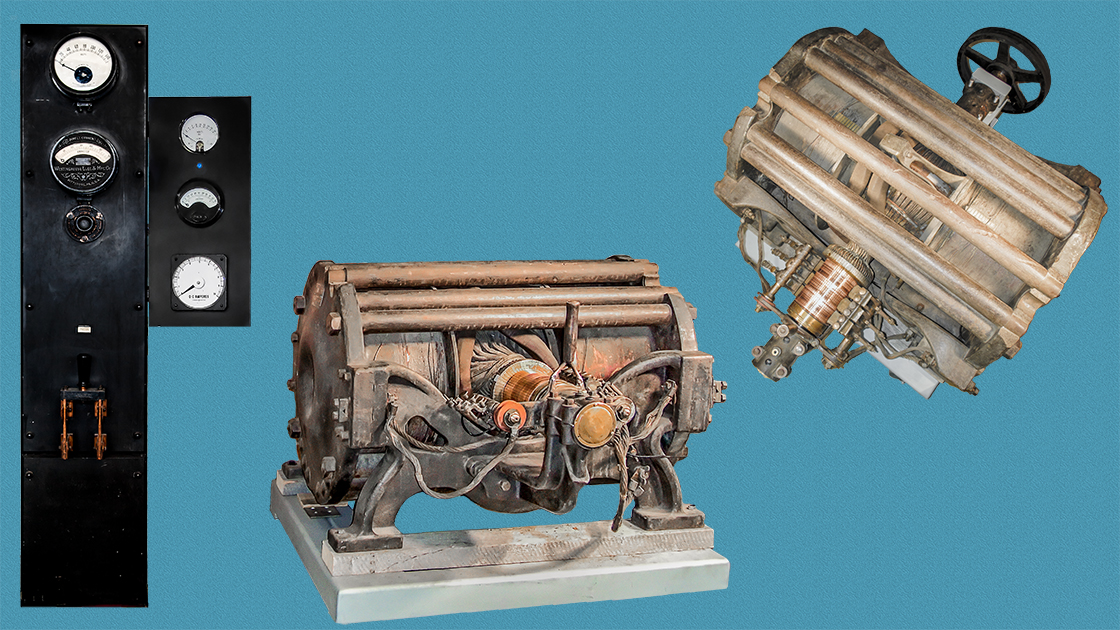 Thomson Houston 1880's Dynamo Generator
An 1880's Thomson Dynamo runs again to celebrate 125 years of electric lights in Edmonton.
Tuesday, December 13, 2016
View the Video on you Tube
The Edmonton Power Historical Foundation is excited to have this Thomson Houston dynamo running again in time to commemorate the 125th anniversary of electric lights in Edmonton. The first generator to provide electric power in 1891 in Edmonton was a Thomson Houston, albeit an alternating current unit. On December 22, 1891 along the main street of Jasper Avenue in the tiny village of Edmonton, North West Territories, the electric lights came on. 
After replacing the bearings, repairing the broken wiring and cleaning the commutator and brush gear we attached an electronic speed control to power the unit as a motor.
This rare vintage DC dynamo built sometime in the 1880's had a rated output of 30,000 Watts at 110 volts.
Due to the fragile insulation, we are unwilling to spin it at the recommended generation speed of 1150 rpm. Instead, we are applying 12V DC at about 35 amps to display it running, but at a safer speed of 50 rpm.
The spherical (or ball) armature is a unique feature of Thomson Houston DC dynamos of this period. Other distinctive features are the iron bars to connect the field poles and the unusual brass wire mesh brushes.
It is rather impressive that after 125 years the unit still runs.
Author: ephf
Edmonton Power Historical Foundation is a non-profit society dedicated to preserving the history of electric power in the City of Edmonton and the Province of Alberta, for the education and entertainment of current and future generations.
---